This week we look at the Hayne Plane in the NFL, the usual assortment of degenerates who shouldn't be allowed to play the game, rights deals brinkmanship, respecting referees and much more!
As always, if you enjoy the show please head over to iTunes and give us a rating and a review! Reviews, ratings and subscriptions are the main drivers behind iTunes rank, so do us a solid!
Download Episode
Download – Right click, Save as.
EAT SLEEP HUNT MILF REPEAT
LIMITED EDITION t-shirt for the Broncos fans out there – NOW PREORDERING HERE. Around 15 to go.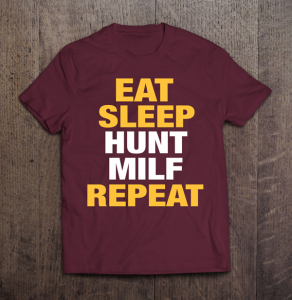 THE 200TH EPISODE PRINT – HILGENFELD X TWILNATION
You know all about the work of Jay Hilgenfeld by now, he's the guy responsible for the weekly comics that take a moment from each episode and turn it into something degrading to Glen!
He's gone way above and beyond the call of duty to create an 11″ x 17″ print commemorating the show and featuring the in-jokes, guest hosts, characters, heroes and villains of This Week in League.
For an additional $15 you have the option to get your very own custom original B&W sketch in the style of his TWIL strips!
Click to purchase!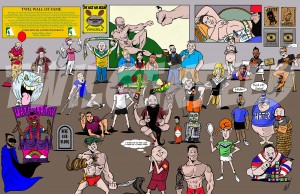 #RUN-DCE
LIMITED EDITION t-shirt to celebrate DCE signing a lifetime deal to remain at Manly. ON SALE NOW – ONLY ONE LEFT – HERE.
#RUN-TMB
LIMITED EDITION t-shirt supporting Glen's new favourite rugby league cartel – Tedesco, Moses, Brooks – RUN-TMB! ONLY FOUR LEFT – HERE.
INSTAGRAM
We're on instagram now! Make sure you follow so you can check out the weird images that both we and #TWiLNation create! Go go go go go go go. Tag us and tag your shit with #TWiLNation and we'll repost them where possible!
Subscribe on iTunes
If you're on Facebook and haven't become a fan of This Week in League yet, what are you waiting for? Show these other pretender motherfuckers who the real #1 is!
Feel free to leave a comment below and help us spread the word by posting via your Twitter, Facebook and Instagram account!