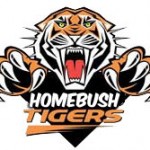 Episode 64 is now live! This week we welcome the arrival of finals footy! We also talk about Sam Thaiday's suspension for being first man in for once, the home finals fiasco facing the Tigers and the Sea Eagles, and of course the night of nights – the 2011 Dally M Awards! All that and more on the #1 Rugby League Podcast on the planet, This Week in League.Don't forget to enter our Jabra Finals Fantasy Football competition for your chance to win a Jabra Sport wireless bluetooth headset valued at $149.00! We've got loads to give away, and it's free to enter at http://bit.ly/twilfantasy! If you want to be in on the first week's competition then get in before the lockdown tonight!
In This Episode
The top 8 is sorted, we go through all of the matchups for week 1!
The Dally M's have come and gone, we discuss the winners and losers!
Enter our Jabra Finals Fantasy Football Competition here! Total prize pool of over $1500 worth of prizes!
To discuss this episode head to our This Week In League Discussion for Episode 64
The Jabra Finals Fantasy Football Competition!
Courtesy of our awesome sponsors Jabra we have a great new competition that will run for the duration of the 2011 NRL Finals series!
It's really simple to enter, just go to http://bit.ly/twilfantasy and sign up for our Finals Supercoach league – we welcome all comers!
Each week of the finals we'll be giving the top points scorer for that week a BRAND NEW Jabra Sport Bluetooth Stereo Headset – these things are so new you can't even get them in the shops yet! We will also give another Jabra Sport Bluetooth Stereo Headset away to a random contestant each week, so even if you suck at Supercoach you are still in the running!
What on earth is a Jabra Sport? I'm glad you asked! Here's the features:
Wireless Bluetooth stereo allowing you to listen to music and answer calls during your workout
No messy cords or wires to tangle up your workout
Free Endomondo Sports Tracker application designed for Jabra which allows you to update status' on speed, lap time and distance by simply tapping your headset. The app allows you to see your running route via GPS and can verbally read status updates. The thing that's unique about Endomondo is that when friends comment on your status, the Jabra Sport will read it out to you live as you're running, cycling or sweating it out on the cross-trainer!
Wind-shielded microphone and US Military Standard Rain, Dust and Shock Resistant certified
Built-in FM radio, A2DP technology and powerful bass allowing a wide variety of music options
In short, the Jabra Sport is the Benji Marshall of headsets for active people!
Competition Rules
The judges decision is final on all matters regarding this competition and no correspondence will be entered into! There's no "and then!".
Each winner is allowed to win ONE Jabra Sport – you'll still be in line for other prizes that we're arranging for the overall winner, but if you win a Jabra Sport you become ineligible for further units, and the prize will move to the second-highest scorer that week (or next eligible prize recipient).
Have fun! Don't be like Chris Walker, be like Fonzie… and what was Fonzie like? Cool. So be cool!
Good luck!
Feel free to hit up Jabra on their Twitter at @Jabra_ANZ and thank them for supporting independent media. We are loving their support and are proud to be partnering up with them for this great competition!
Our host has decided we can't upload MP3's anymore, and they won't be going back to the old way of providing multiple formats of the show. Apparently everyone can use an M4A – if you download the M4A and can't use it, please let us know as we try and come up with alternatives! We'll be changing hosts in the offseason and the new one will provide far more features and value for us (as producers) AND you guys (as listeners).
Download
Download M4A – Right click, Save as
Subscribe
Subscribe via iTunes
If you're on Facebook and haven't become a fan of This Week in League yet, what are you waiting for? We're getting close to that 800 barrier! Help us out!
Follow the conversation about this episode on Twitter by including the hashtags #NRL and #TWiLeague in your tweets! Feel free to throw @TWiLeague on there as well if you really want to catch our attention! Our advice: go to tweetchat.com and track the #TWiLeague hashtag there during games – it's like a chatroom for TWiL listeners!
As always, if you enjoy the show please head over to iTunes and give us a rating and a review! Thanks so much to everyone who has given us a rating already, and especially a review – thanks to you we were featured on the iTunes Store and the show has absolutely skyrocketed up the charts!
Feel free to leave a comment below and help us spread the word by posting via your Twitter or Facebook account!