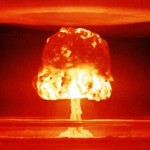 Episode 57 is now live! This week Glen is on holiday in Fiji, so we have a very special guest host – none other than Queensland, Manly, and Gold Coast rugby league legend (and current Business Development Manager for the Gold Coast Titans) Chris "Choppy" Close! In addition to the news, reviews and previews we also run through insights on his work at the Titans, his thoughts on Mal's outburst, Gus Gould's hair, how many games he played for Manly officially, and much much more! We can't thank Choppy enough for the time he gave up to join the show in the co-hosts chair. Follow Chop on Twitter at @chop59, and be sure to check out the charity that he is patron of, Teenage Adventure Camps Queensland.
This episode also features a bunch of listener-submitted game recaps, so big thanks to: @gt351_jons, @cruzie06, @garbs1985, @102megan, @Drew_Nathan, @bendunn43, @tiger_benji, @jono2900, @trekwest, @annelise_08, and of course @parraman1973! Oh, and an extra special mention to that little pocket rocket that I forgot – @jartv! Oh oh oh… and @dragonpunk12!
In This Episode
Choppy gives Gus Gould some tips on going silver gracefully
The Ottoman is BACK – we celebrate his glorious return!
Hear a real life Queenslander pay homage to Paul Gallen 😉
To discuss this episode head to our This Week In League Discussion for Episode 57
Listen now (Standard MP3 version)
This Week in League – Listen Now
Download (Enhanced with chapters and artwork)
Download M4A – Right click, Save as
Download (Standard MP3 version)
Download MP3 – Right click, Save as
[member]
MEMBERS ONLY: "Coach Killers" ringtone
Download MP3 – Right click, Save as
MEMBERS ONLY: "Dragon Pig" ringtone
Download MP3 – Right click, Save as
[/member]
Subscribe
Subscribe via iTunes
If you're on Facebook and haven't become a fan of This Week in League yet, what are you waiting for? We've hit 725, let's try and hit 800 before the end of the season! Thanks everyone for recommending us to your friends!
Follow the conversation about this episode on Twitter by including the hashtags #NRL and #TWiLeague in your tweets! Feel free to throw @TWiLeague on there as well if you really want to catch our attention! Our advice: go to tweetchat.com and track the #TWiLeague hashtag there during games – it's like a chatroom for TWiL listeners!
As always, if you enjoy the show please head over to iTunes and give us a rating and a review! Thanks so much to everyone who has given us a rating already, and especially a review – thanks to you we were featured on the iTunes Store and the show has absolutely skyrocketed up the charts!
Feel free to leave a comment below and help us spread the word by posting via your Twitter or Facebook account!