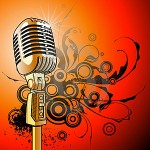 Hey guys, as you know Glen is away on holiday for a week, so to save you all from the prospect of listening to my voice for an entire episode I'm throwing the floor open to you guys!
We've locked in an extra special superstar co-host for the show who will accompany me for the News and Previews, but when it comes to Reviews I'm going to need your help!
You guys know how the Reviews segment works: I give a brief rundown of the ebb and flow of the game, the tryscorers and major incidents, then Glen follows up with a few interesting points from the game that he expands on. I'm going to set up a voicemail box for the show, and I'll be selecting ONE listener to represent THEIR team for that portion of the review for that game!
If you want to get onboard and do this, here are the requirements:
1. You must have Skype (so you can deposit your message)
2. Keep it fairly brief (< 5 mins - otherwise the show will go for hours!) 3. You need to record the segment sometime after Monday night but before Wednesday lunchtime. That's it! This is going to mostly operate on a first-come basis, but in the case of extra high demand for spots it will come down to the person who has (in my opinion) proven most entertaining on Twitter and Facebook over the last season and a half of the show, is a member of TWiLNation etc etc. Sounds like you? Email me now and state your case!