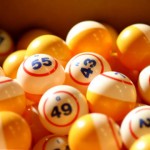 UPDATE: I've added some more words to the list – decided to go against adding any more player's names because they are just too simple to get right through the normal course of talking about a match. Nicknames are another story however.
One of our dedicated listeners Jono (@jono2900) came up with a brilliant idea! TWIL BINGO!
Here's how it works: each Wednesday before 12am EST (that means 1am Thursday for you Sydneysiders during DST) you need to tweet us your NINE bingo words from the master list that you want to play in the next round in the following format:
THE RULES
Entries are accepted from 12am Wednesday morning until 12am Thursday morning – entries that are received outside of this timeframe are not eligible.
Entries must be tweeted as per the example below. If you omit the hashtag we won't see your entry.
If you tick off your card, let us know! If you get close, let us know also – we may not have a 9/9 winner every week.
Rules (and bingo words) are going to be added and amended as we evolve the game
In the event of multiple winners we'll select the overall winner randomly. This makes it fair on people who can't listen to the show at 1am on day of release.
ENTRY FORMAT
"@TWiLeague #twileaguebingo word1, word2, word3, word4, word5, word6, word7, word8, word9"
We're going to trial this and see how it goes, and if it works ok we'll look at throwing up some prizes as well!
MASTER LIST
(subject to refinement/change over time)
Mighty Manly Warringah Sea Eagles
Vuvuzela
Furry Cobra
Hey Bru
Bitches
Leichvale
Lote
Hat-trick
Dessie
Tinkler
Stuart
Gould
Henjak
Henry
Letters
Two-Dads
Captain Snooze
Gazelle
Ryan Tandy Special
Revelation
Black Hole
Dell
Hayne Train
Hayne Plane
The Beast
Uate Partay
Rochow
Origin
Brett Suttor
Bill Harrigan
Footbitch
Fortress
Daine Lawrie
Michael Bani
Ottoman
Salary Sombrero
Salad
Tyre on a Rope
Salary Cap
Salary Sombrero
Champion
Super Fan
Sheensy
Disgraceful
Vortex
Grub
Premiers
Tiger Domination
Reggies
Roast
Spray
Daily Telegraph
Courier Mail
Spoon
Oranges
Ryan Tandy Special
Rabble-ohs