This week we look at the Walker/Gray situation, This Week in Robbie, the lads in England, Jack Wighton killing it on social media as always and much more!
As always, if you enjoy the show please head over to iTunes and give us a rating and a review! Reviews, ratings and subscriptions are the main drivers behind iTunes rank, so do us a solid!
Download Episode
Download – Right click, Save as.
EAT SLEEP HUNT MILF REPEAT
LIMITED EDITION t-shirt for the Broncos fans out there – ONLY 5 MORE TO GO! BUY NOW.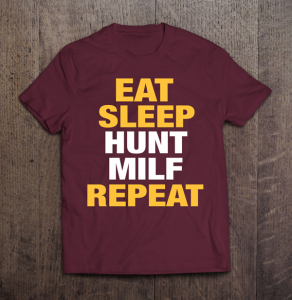 #RUN-DCE
LIMITED EDITION t-shirt to celebrate DCE signing a lifetime deal to remain at Manly. ON SALE NOW – ONLY ONE LEFT – HERE.
#RUN-TMB
LIMITED EDITION t-shirt supporting Glen's new favourite rugby league cartel – Tedesco, Moses, Brooks – RUN-TMB! ONLY FOUR LEFT – HERE.
INSTAGRAM
We're on instagram now! Make sure you follow so you can check out the weird images that both we and #TWiLNation create! Go go go go go go go. Tag us and tag your shit with #TWiLNation and we'll repost them where possible!
Subscribe on iTunes
If you're on Facebook and haven't become a fan of This Week in League yet, what are you waiting for? Show these other pretender motherfuckers who the real #1 is!
Feel free to leave a comment below and help us spread the word by posting via your Twitter, Facebook and Instagram account!