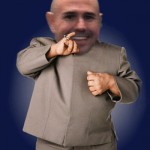 Episode 71 is live! This week it's a shortened episode of the show, as we cover the minute amount of news that's out there in the leadup to the Four Nations 2011 kickoff! We preview the first round of games, and cover all of the signing news with Carney, Mortimer, and Ryles. All that and more on the #1 Rugby League podcast in the world, This Week in League.
Podcast Awards
Voting is almost at an end! ie TODAY (Thursday) – get in quick to tally up some final votes for us and see if we can jag a win!
GET ALL OF THE DETAILS ON HOW TO VOTE HERE!
Download
Download M4A – Right click, Save as
Subscribe
Subscribe via iTunes
If you're on Facebook and haven't become a fan of This Week in League yet, what are you waiting for? We reached our goal of 800 by the end of the season, thanks heaps guys!!
As always, if you enjoy the show please head over to iTunes and give us a rating and a review! Thanks so much to everyone who has given us a rating already, and especially a review – thanks to you we were featured on the iTunes Store and the show has absolutely skyrocketed up the charts!
Feel free to leave a comment below and help us spread the word by posting via your Twitter or Facebook account!